Post by Lerxst on Dec 4, 2017 22:23:43 GMT -5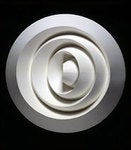 Per the Assistant Coaches Committee:
Hello Coaches,
I am here to educate on this bylaw per request from the recruiting task force and my compliance office here at Lipscomb. In the last couple days or so I have received some emails and phone calls regarding some recruiting legislation. I went to my compliance office and talked it over to make sure I didn't send something that was misinterpreted or wrong. According to one of the schools that contacted me, the transfer thread is up on VolleyTalk and this past year they received a violation and petitioned it (and lost) to the NCAA but ultimately they found any VolleyTalk or public message board posting regarding transfers for open scholarships was illegal. The NCAA cited rule 13.4.3.1 to the school as being the reason. This was a surprise to school, but I don't think anyone knows it's actually illegal so I thought easy way to spread the word and educate the rest of the Assistant Coaches Committee. I am not sure how the information is posted or who it was posted by but the school still received a violation. If you have any questions, I am open to the discussion or I advise you to talk to your schools compliance office.
Please feel free to pass this along to the rest of the schools in your conference. I have attached a copy of Bylaw 13.4.3.1 for reference.
See you all soon.
Thanks
Billy
--
Billy Ebel
Associate Head Coach
Women's Volleyball
Lipscomb University
One University Park Dr. Nashville, TN 37204
billy.ebel@lipscomb.edu
W: 615.966.5872
C: 615.491.2560
Does this restrict ads that are blind regarding the school? If they just request "need OH, D1, PM me"?
The wording of the bylaw is fairly general, so it would seem no school can solicit at all, no matter how it describes the need. But, these are NCAA rules, so apply lack of logic to arrive at expected result.