Post by dirtrider5 on Apr 6, 2019 12:39:38 GMT -5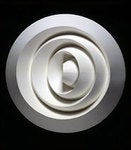 sloanreview.mit.edu/audio/how-much-do-coaches-actually-matter/?utm_medium=adv&utm_source=facebook&utm_campaign=counterpoints&fbclid=IwAR3cl12WDioGl5t4uORTKLE_FXjM6kuMAAAcSRcwBBwU30xn35kmiyS5EwY
Bill Snyder at Kansas State. Eddie Robinson at Grambling. Mike Krzyzewski at Duke. Gregg Popovich with the Spurs. It's hard to underestimate the impact these coaches have had on their organizations. But are coaches always an X factor? Just look at the Golden State Warriors. Dominating as they have been under Steve Kerr's steady guiding hand, they have been every bit as successful — actually statistically even more successful — during Kerr's two extended absences from the team when Luke Walton and then Mike Brown (not exactly Hall of Fame coaches) took the helm. Which brings us to the question of the day: How much do coaches actually matter? Well, two researchers from the University of Chicago just might have the answer.
Their conclusions might surprise you, given the present day ethos. Their methodology takes a lot of getting used to and understand.
Their conclusions didn't surprise me, but some of the responses here have
. My impression is that the media likes a narrative where coaches are either irrelevant or geniuses that always win (or idiots that always lose) because, I guess, the reality that coaches make a significant though usually not dramatic difference is boring. Sigh.
THIS. 1) There is an ENORMOUS difference between the pros and NCAA. Afa university athletics (which draw from high schools and clubs in our sport), a coach is a kinda surrogate parent, so to speak. The SAs are leaving home - for the most part - for the first time, pretty much. As was broached earlier, organization IS key in ANY high-level NCAA program. The coaches Are Critical to an SA's development; this comes through within the parameters/framework of "practice, practice, practice". 2) A great coach (or AC, in my case) is 'there' for the SA: particularly when they are Freshmen. I was a multisport letter winner in HS. I went to a D3 solely on academics (I was "recruited" for the team after acceptance). My coaches -- in HS, club and NCAA -- Were Crucial to my development: Both on AND off the playing arenas. Coaches matter!