Post by bbg95 on Oct 19, 2021 17:45:38 GMT -5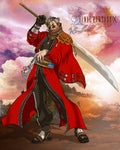 I agree that Utah and Colorado (and Arizona and Arizona State) wouldn't move as long as USC (the Pac-12 version of Texas) stays. But if they leave?
Those are the TV numbers I have heard discussed. Not sure they really mean much untill they are market tested. They are about halfway between the AAC and ACC/P12.
The real issue happens when the College Football Playoff is reconfigured. When that conversation happens what does everyone want:
SEC - they want as many teams in the playoff from the SEC as possible each year. This means limiting the number of automatic invites to conference champions and making the playoff big enough to have 3-4 potential SEC teams.
Alliance (B10/P12/ACC) - they are all going to want a guaranteed playoff spot.
Group of 5 - they are going to want a spot to the best Group of 5 team so at least they have something to play for.
B12 - they are going to want a guaranteed playoff spot like the Alliance.
It is pretty easy to see how this ends. The SEC trades what it wants for spots to the Alliance. After that, they might reserve a single spot for everyone else or just say the other spots go to the best teams.
No one is going to be on the B12's side to give them a guaranteed spot. They can refuse to agree and join but who really cares?
Once the B12 is essentially a group of 5 team then what are their TV rights worth?

?
If I was the Pac-12, I would worry more about keeping USC happy than what the Big 12 is doing. I'm very skeptical that the "alliance" will amount to much in the long run. If USC leaves (and they should really be thinking about it), then the rest of the Pac-12 will likely be worse off than the Big 12 is now.